Property Valuations in Abergavenny
At Abergavenny Chartered Surveyors our valuer, Vincent Thomas and his team, are able to provide valuations on all types of residential properties, across Abergavenny and Monmouthshire.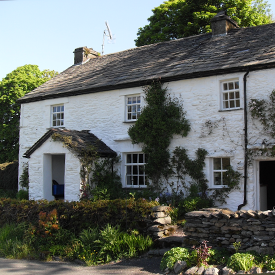 If you need a professional to calculate the capital value of your own property in Abergavenny, or an investment you are looking to make, Vincent will provide you with an accurate and clear valuation report - combining his expertise with essential knowledge.
A valuation can save you thousands in unnecessary expenditure by helping you to avoid over-valued property and negotiate a better deal. Vincent can also advise on related aspects like resale value and investment potential.
How do we value your property?
Property valuation is often described as a mixture between science and art. A good valuer combines the science aspect - which usually involves the analysis of comparables of a similar type, size and tenure - with the 'art' of adjusting the value to suit the exact characteristics of the subject property. For more complex valuations, the process can mean analysis of cost information and possible development values.
Whilst estate agents are often used for property 'valuations' of sorts, it should be remembered that they are providing a figure which they think would be worth trying on the market. This is often on the high side, as their commission is a percentange of that figure. Contrastingly, an independent Chartered Surveyor provides an accurate assessment of 'market value' - being the price it should actually change hands for. This is a much more useful figure, be it for private purposes, or for probation, taxation or statutory purposes.
Why choose us?
We always provide:
An independent expert valuation, not biased by any external force.
A thorough, comprehensive service - not a rushed mortgage valuation.
A personal service from an approachable, qualified professional.
Contact us!
Give us a call on 01873 811 110 or email us on info@abergavennysurveyors.co.uk